Veterinary practice website design for YourVets wins us an award! We were very proud to launch a fresh, new veterinary practice website for YourVets over 12 months ago and have been working closely with the company's marketing manager to keep the site updated since then.
Veterinary Practice Website for YourVets wins us an award
We're so pleased to announce that the fruits of our labour have been recognised in the form of a Digital Award from the Veterinary Marketing Association (VMA).
Our client at YourVets sent us this certificate to showcase proudly in our studio with a note saying, "thank you for al the great work on the site, everyone loves it."
This has absolutely made our year so far and we look forward to continuing our work on the website and further expanding our burgeoning niche in the veterinarian and pet supply market.
Veterinary Practice Website
How did we get to the end result and win the award for veterinary practice website, YourVets? Here's a little story about the project and our journey.
The initial concept design for the veterinary practice, which was designed to be fun, fresh and appealing to our animal loving audience. The idea is that the images would scroll through different images at different speeds to create an interactive feature making up animals.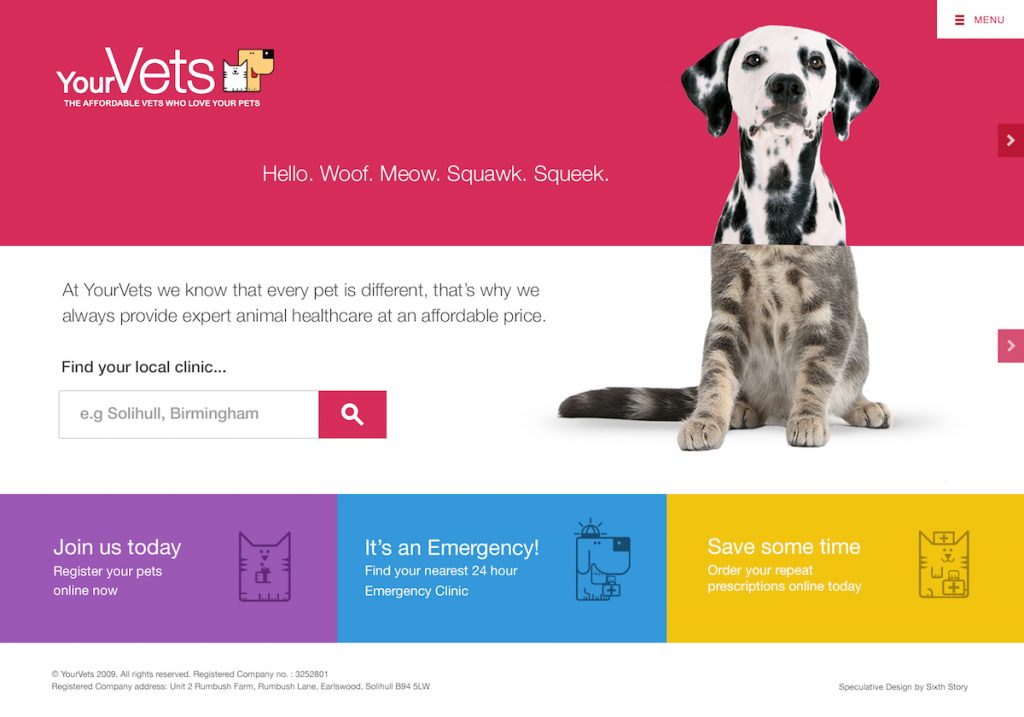 After a few rounds of iteration, working closely with the veterinary practice, we focussed the website design on the people who work at YourVets. During discovery we found this truly was a veterinary practice where every single member of staff loved animals and had some of their own. This ended up being the focus of our photoshoot and website them.
We hope you like the end result as much as we do, if you'd like to discuss your veterinary practice website please don't hesitate to contact us. We might even bring our office dog along to the meeting!